Build an Integrated Network with Jan Parichay
Expand your reach with JanParichay and offer your users a seamless and secure authentication service.
Get Started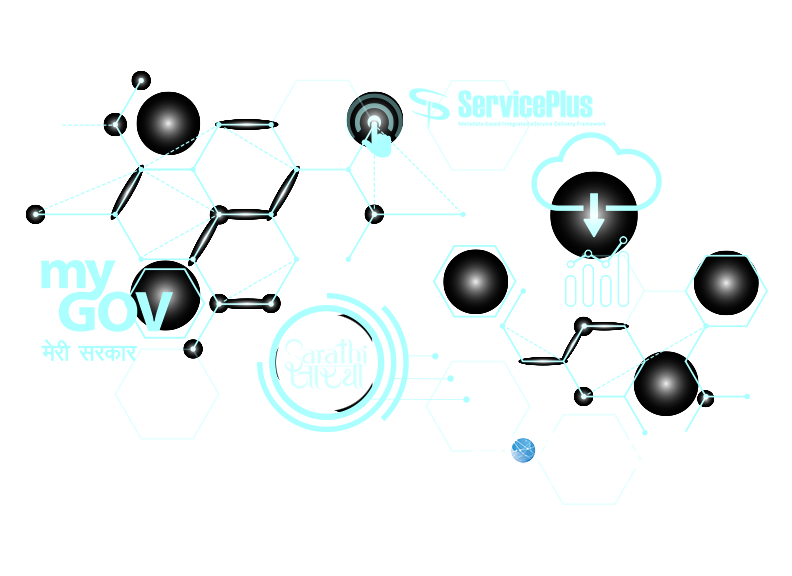 How JanParichay Auth Works?

Application Owner

Login

Register Organization

Approval

Choose Integration Method

Go Live
Type of Integration JanParichay Offers
Open API
Client Integration Framework through offered Application Programming Interfaces (API) Web Service enables Parichay to provide secure access to respective backend services. This well-defined gateway service is consistent across all backend services, regardless of the service implementation.
OAuth
OAuth2.0 is an authorization framework that enables applications to obtain limited access to the user accounts on an HTTP-based service. It works by delegating user authentication to the service that hosts the user account and provides authorization to the third-party applications to access the user account.
SAML
SAML 2.0 enables Jan Parichay to provide user authentication or authorization information to respective backend services through SAML assertion. The assertion is encrypted or digitally signed and verified by the Jan Parichay IdP.
How JanParichay executes Integration?
Firstly, the client service will have to fill up the form of "Requirements to Avail JanParichay." After that, the JanParichay support team will provide a JanParichay Proxy. Ahead of the integration process, client service has to configure their service and launch the Parichay Proxy. Then, certain processes like Login, Logout, Timeout, Token Validation, and Handshaking will be performed by the client service to set up the environment.
A checklist will be verified by the JanParichay support team and post-successful confirmation, the service will be live. Client service can choose any of the three integration methods i.e. Open API, SAML, and OAuth as per their convenience.
Benefits of Integration
Two step multi-factor authentication
Comprehensive user authentication using a secondary factor like OTP, Backup Code, Tap, or Token
Real-time analytics
An analytical dashboard to keep track of user activities and reduce suspicious actions
Seamless App Integration Process
JanParichay implements a uniform flow of integration
Personalized Integration Methods
Robust integration methods: SAML 2, Open API, and OAuth 2 to support versatile application environments
Top-notch Service Availability
A cluster environment and multiple servers enhance the accessibility of integrated service
Geofencing
Application owners can set up the virtual boundaries for the users
Frequently Asked Questions
Start with JanParichay SSO Today
Centralized Authentication | Token-Based Permissions | Access to Everything